Pathfinder pics: exploring Panama – one of our top countries to visit in 2019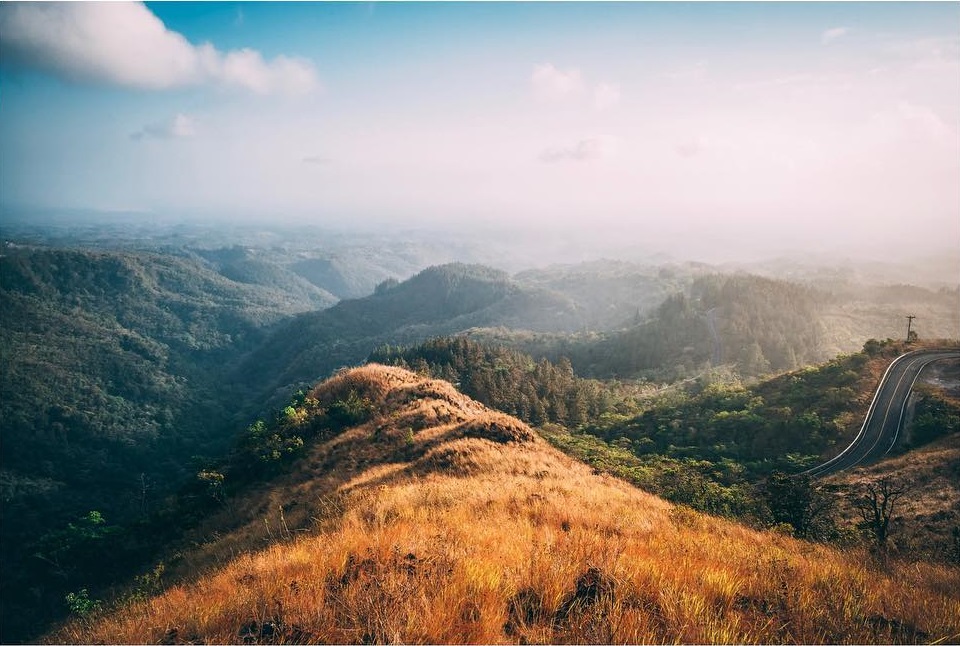 Lonely Planet Pathfinder, Timothy Cohen, is recently back from a whirlwind trip around Panama – one of our top countries to visit in 2019. From deserted beaches to bustling, urban hubs, here's what he discovered...
Panama has always been a mystery to me. All I knew about the country was its world-famous canal. The closer I got to its border, the more fellow travellers I met who seemed dubious about my plan to explore the country for a whole month. It seemed that Panama is 'travelled through' rather than travelled itself. People do often transit there on their way to Colombia or Costa Rica, leaving behind them a country full of underrated gems. There are several ways to get into Panama from Colombia, but since entering by land is impossible due to the Darién Gap, I was left with three options – taking a flight, a five day boat trip from Cartagena, or a three day speedboat trip from Capurganá. I chose the latter – less popular and a little more adventurous...
The San Blas Archipelago
View this post on Instagram
My boat trip took me through the archipelago of San Blas, inhabited by the Kuna people, an autonomous, indigenous group living on 49 of the 365 islands. I opted to use the services of a Kuna-based company, San Blas Frontera, to be sure that my money would end up staying within the community.
During the journey through the archipelago, we stopped off at a few islands. Some were inhabited, some had a small number of houses dotted around, and others were completely deserted. As well as meeting the Kuna communities, I was also lucky enough to enjoy the beautiful, sandy beach with not a care in the world (other than getting sunburn). A different sunny island for each day of the year – definitely something I could get used to!
Meeting the Kuna people
View this post on Instagram
On the second day of the boat trip through San Blas, we dropped anchor on the island of Naranjo Chico. This small piece of land is home to a Kuna village and a handful of 'cabañas', in which my new travel companions and I spent the night. In Naranjo Chico, I met Johnny, a young Kuna local living on the island. He immediately befriended me, and was pretty intrigued by my camera!
Fun fact: until the late 1990s, the coconut was the principal currency in this region. Nowadays, although the Kuna people do still use the coconut as a currency, it has been overtaken by the US Dollar and the Balboa. Currently, one coconut is valued at only $0.40, but the Kuna people still find it amusing to say that, in this region at least, money really does grow on trees!
The Miami of Latin America
View this post on Instagram
After three unforgettable days in San Blas, I set off to reach the mainland, and arguably the most cosmopolitan city in Central America. Panama City is the country's capital, and a truly modern urban centre. Skyscrapers and huge malls are a common sight alongside the dazzling blue coastline. No wonder they call it the 'Miami of Latin America'. Many worlds coexist here – west and east meet in a explosive cultural mix.
The business neighbourhood's skyline, with its shimmering towers made of glass and steel, reflecting the azure of both the ocean and sky, could easily be mistaken for any north American megalopolis. As seen from the historical neighbourhood of Casco Viejo, with its crumbling convents, colonial architecture and cobble-stoned streets, the contrast with this skyline couldn't be more pronounced.
Panama's adventure town
View this post on Instagram
In a country like Panama, which is synonymous with beaches, surfing and sun, the city of Boquete will delight the adventurers and lovers of balmy temperatures. Although it is only located 1200m above sea level, it lies at the foot of Baru, Panama's tallest mountain standing at 3475m, which happens to also be an active stratovolcano. A popular hiking route finishes with watching the sunrise from the top. I had other plans however...
The surrounding area is teeming with trails and waterfalls hidden within the lush jungle, waiting to be explored. One of them, known as 'The Lost Waterfalls', is a three-hour journey through a cloud forest, leading to three beautiful waterfalls. During the dry season, the waterfalls surrounding Boquete are not as powerful as they are during the rainy season, but the weather is much nicer and the light is jaw-dropping!
The favourite
View this post on Instagram
Bocas del Toro is one of Panama's most popular destinations – easily accessible and teeming with things to do, the archipelago will keep you busy for days and days! Snorkelling, diving, partying, hiking, surfing, or just lazing around on a beach, you name it! Panama's best parties can be found on the busy Isla Colon, while nature lovers may prefer to stay on Isla Bastimentos,where the eponymous national park can be found. I, of course, decided to stay on the latter.
The languorous Caribbean vibe emanating from the small town of Old Bank on Bastimentos' shore is tangible. There are no roads, just a wide, concrete footpath lined on both sides with colourful wooden houses and plants. This particular footpath will lead you to the highest hill on the island, where the 360-degree view of the surrounding islands is outstanding. The icing on the cake is undoubtedly the organic cocoa farm nearby, perfect for taking a break while enjoying the natural surrounds.
Chasing sunlight
View this post on Instagram
El Valle de Anton, more commonly known as 'El Valle', is a mountain town nestled in the crater of an extinct volcano. During my time here, I was truly chasing sunlight, sunsets in particular! On my first day, I decided to climb the mountain 'Cara Iguana' two hours before dusk, even though the peak was lost in the clouds. I've learned many times that weather changes extremely fast in the mountains, so I gave it a shot. Just as I was reaching the peak, it started to rain, and I couldn't see anything at all, but then the wind slowed and suddenly the landscape appeared before my eyes, a big ray of sunlight breaking through the dark clouds and illuminating the hillside. I was in awe.
Even after so many years travelling, I am still constantly amazed by the world surrounding us. Gustave Flaubert once said that 'travel makes one modest – you see what a tiny place you occupy in the world', and I can't help but think how right he was!
Do you love to write about your travels? Or perhaps Instagram is your thing? Find out more about how you can contribute to Lonely Planet here.